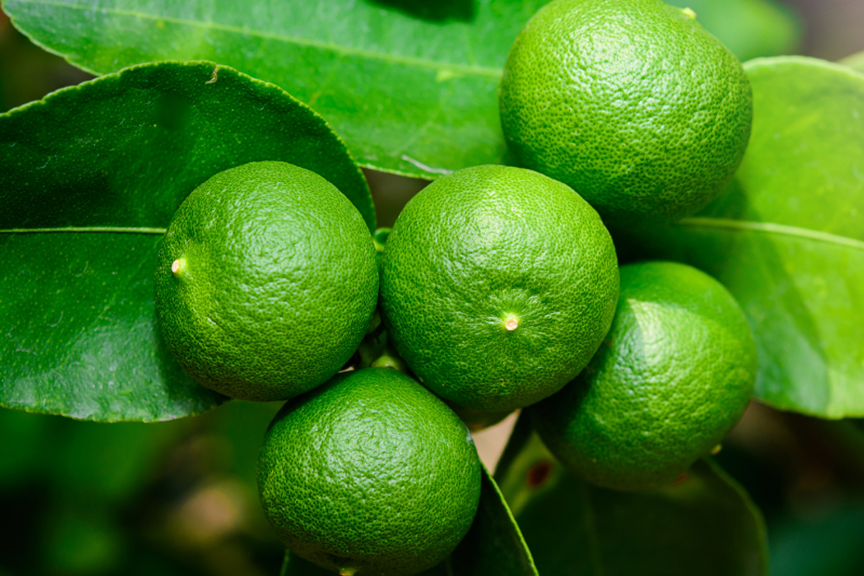 Citrus latifolia
Limes
Tahitian limes certainly pack a lot of punch and can be used for sweet or savoury dishes. Best of all, they will generally produce fruit all year round, so your kitchen will be well equipped. They are heavy-bearing trees growing to around 4 m tall, but there are dwarf forms available that grow between 1.5-2 m tall. Great for growing in pots, too.
From freshly squeezed juice in a refreshing drink to marmalade, cakes, desserts and marinades, limes can be used in multiple ways in the kitchen.
Limes are best harvested with they are a lighter green, smooth and slightly soft when gently squeezed
For cold climates, plant shrubs in spring, once the soil has warmed up. In warmer areas, plant in autumn.