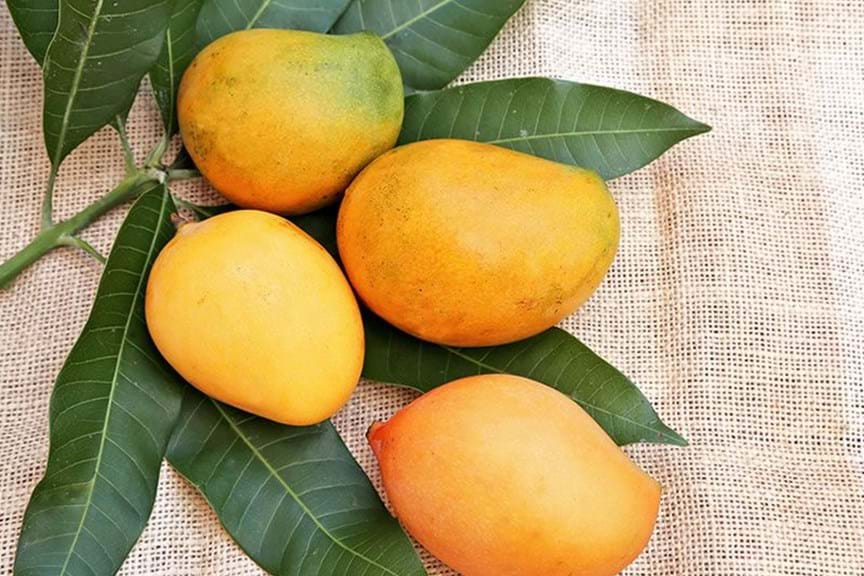 Mangifera indica
Mango
Is there any other fruit that just screams summer as much as mango? Its incredibly sweet flesh can be enjoyed fresh from the tree, blended into a cold smoothie, or tossed in a salad. The tree is pretty attractive too, growing up to 10 m tall – so make sure you have the space. Otherwise, look for dwarf varieties that remain a compact 3–4 m.
Full sun, sheltered and frost free
Best planted in autumn. Ideal for tropical, sub-tropical and warmer temperate climates.
After 3-4 years, depending on the variety. Harvest from late summer and autumn