Free shipping when you spend $25 or more on seeds
Free shipping when you spend $50 or more on other products
Hellebores Roses Of Winter
You can add gorgeous winter colour into low light areas in your garden with hellebores. Also known as winter roses, they are perfect for growing in full to partly shaded spots such as underneath the canopies of trees or in a pot on a shady patio. They are a delight during the cooler months of the year, putting on a prolific display of large, bell shaped flowers right throughout winter and into early spring.
Plant Growers Australia have some spectacular hellebores to tempt you this winter: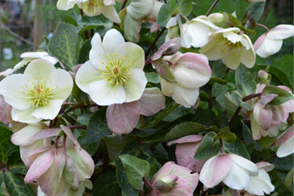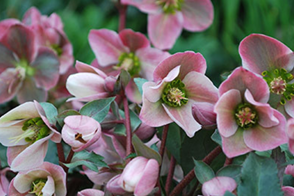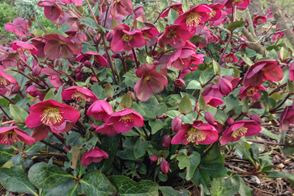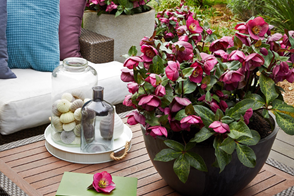 Striking deep rich magenta blooms that sit above the foliage. Growing to around 50cm high and 60cm wide it flowers for many months and looks wonderful when massed planted in a shady garden bed.
Hellebore photos courtesy of Plant Growers Australia.
Planting
When planting a new hellebore into the garden, mix some Yates Dynamic Lifter Soil Improver & Plant Fertiliser into the planting hole. It enriches and improves the soil, adding valuable organic matter and encouraging earthworms and beneficial soil microorganisms. During periods of new foliage growth and flowering, feed hellebores every six to eight weeks with Yates Thrive Natural Roses & Flowers Organic Based Pelletised Plant Food. Sprinkle the pellets around the root zone, of both in-ground and potted plants, and water in well. Yates Thrive Natural Roses & Flowers contains a special combination of more than 50% natural ingredients, boosted with fast acting fertilisers, including flower-promoting potassium, to encourage both vigorous green leaf growth and lots of cool season flowers. Trim off spent flower stems to keep plants looking tidy and promote further flowers.
Propagation
Hellebores grow readily from seed and, if they're happy, the plants will often spread themselves around the garden. But if you want to try growing numbers of plants from seed, it's recommended to mix the seeds through some moist peat moss and leave in the freezer for a few weeks before sowing into pots of Yates Seed Raising Mix. This is called stratifying, a process that imitates the cold winter the seeds would experience in their natural habitat. Take care when storing and handling the seeds and flowers – all parts of the plants are poisonous.
Problems
Hellebores have very few problems – most can be solved by growing the plants in congenial conditions (which means adequate food and water). The plants aren't often attacked by snails, but do provide shelter for these pests. Hence, a judicious sprinkle of snail pellets every so often – Yates Snail & Slug Bait – will help.
If the plants start to look untidy, there's no harm in pruning off the ugly bits. New shoots will soon emerge and open into fresh leaves.
Cut-Flowers
The rose-like flowers of hellebores look charming in mixed posies, but very young blooms are inclined to droop quickly. Pick mature blooms early in the morning, and split the stems vertically. Then plunge into water for a good soak before arranging.