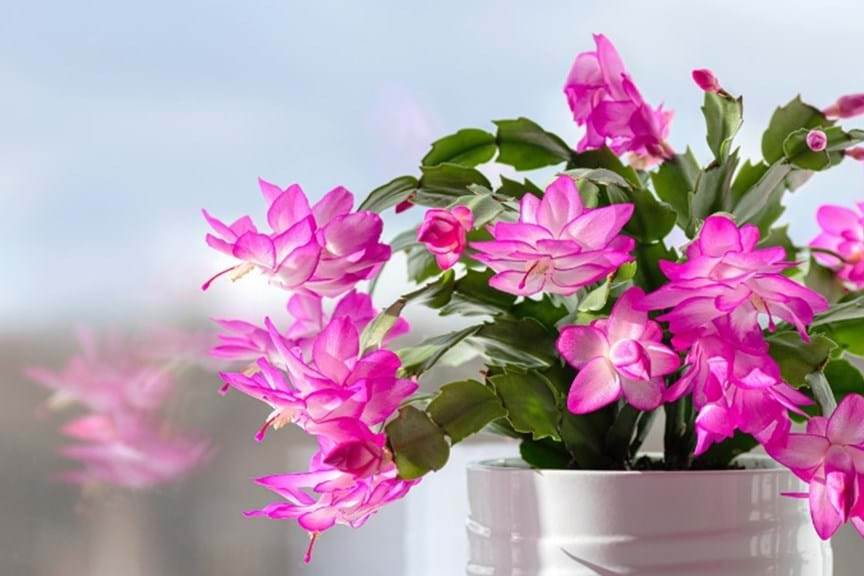 Schlumbergera truncate cvs.
How to Grow Zygocactus
Zygocactus, with their pretty, flattened bell-shaped flowers, are the delights of the winter garden. They're affectionately known as 'Zygos', but are often called 'Crab Cactus' because of their crab-like segmented stems, or occasionally 'Christmas Cactus' as they flower profusely during Christmas in the northern hemisphere. Whatever you choose to call them, they deserve a spot in your home or garden.
Zygocactus are in the cacti family (Cactacae), but they are not desert plants. Instead, they grow as epiphytes or lithophytes – using their roots to cling onto trees and rock faces – in the humid subtropical and tropical forests in South America. As such, they do not tolerate extended dry periods like their desert counterparts and prefer to be watered when the soil is near dry.
Zygo flowers are available in shades of pink, red, purple, and orange, with some blooms taking on yellow tones. They're perfect for brightening up winter, especially when little else is happening indoors or out in the garden.
Pot-Up Late Winter to Early Spring