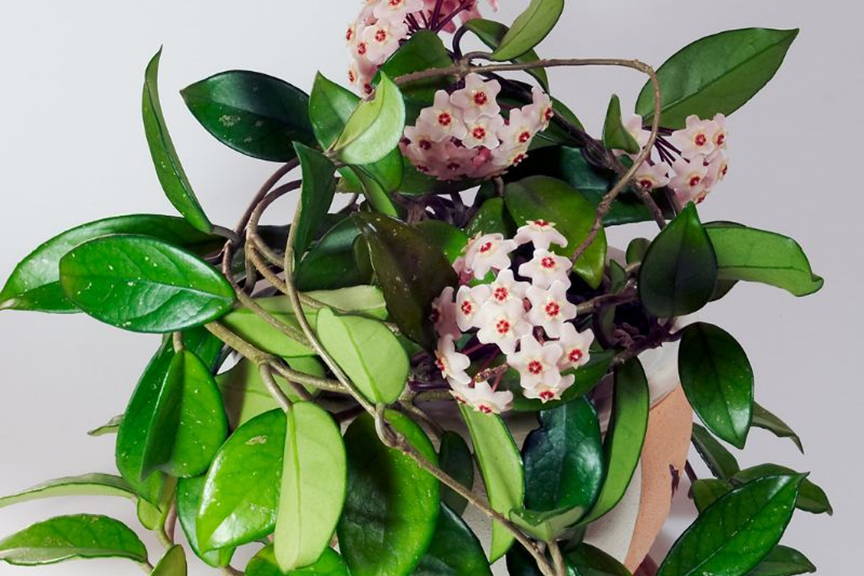 How to Grow Hoya
Ahoya, there! If you're keen on growing hoyas, then you're in the right place. There are so many different varieties to choose from, including the traditional wax flower (Hoya carnosa) or the twisted gnarled foliage of the Indian Rope hoya and the sweet, heart-shaped Hoya 'Kerri'. All are tough plants and can be grown indoors or outside, in warm frost-free environments. They're tolerant of mid-levels of light (although need moderate light or some morning sun to flower well) and prefer to be kept in the same pot for years – less repotting for you, woohoo!
Indoors in a well lit spot, away from direct sunlight. Outdoors in semi shade, or an area that receives morning sun.
Water occasionally, but allow the plant to dry out between waterings.
Well drained, sandy soil.
Suitable for growing all year round.