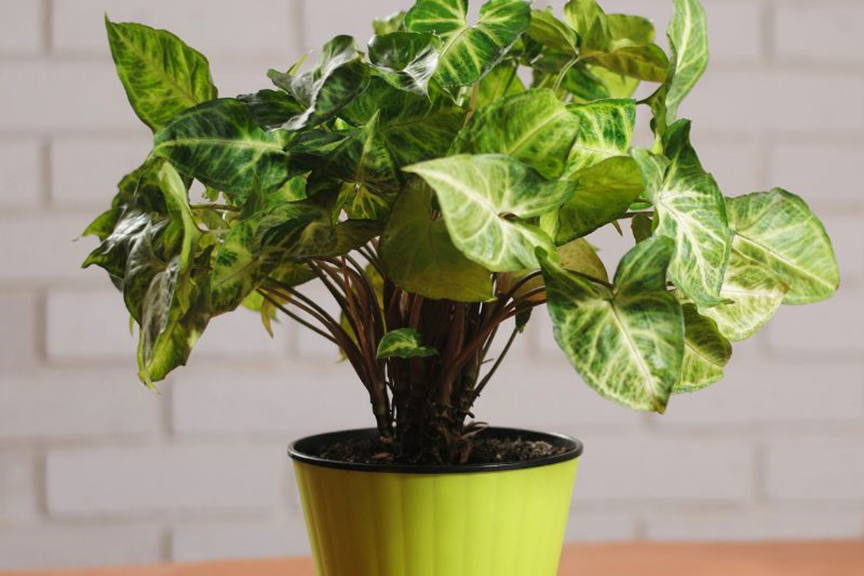 Syngonium spp.
How to Grow Syngonium
Looking for a plant with style? One that is easy to care for and comes in a variety of colour shades? If the answer is yes, then the Arrowhead is the plant you have been searching for! There are many varieties of this reliable indoor plant, from the old faithful green and white large leaf climbers, to the more compact new varieties that are available in leaf shades of reds, pinks or mottled green. Arrowheads are a perfect choice for beginner or experienced jungle enthusiasts alike.
Keep indoors in a well lit spot, away from direct sunlight.
Water the top of the potting mix, then let the top few centimetres of potting mix dry out before the next watering.
Well drained, sandy soil.
Suitable for growing all year round.