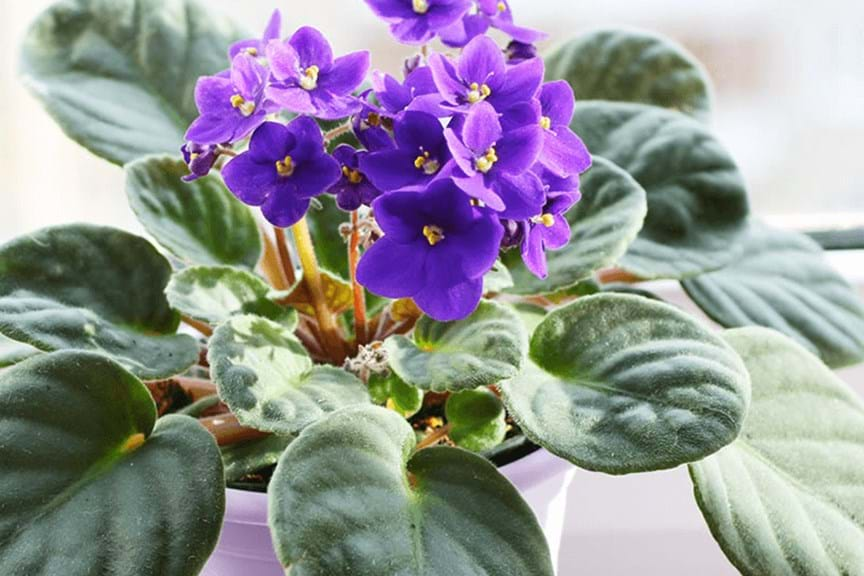 How to Grow African Violet
African violets are perfect indoor plants. For a start, they're quite small so they can fit into the tiniest apartments. They need minimal care and actually are happier if they aren't given too much water – perfect plants for lazy indoor gardeners.
African violets are making a comeback! As the popularity of indoor plants soars, so does the not-so- humble African violet. They're perfect plants for growing indoors, taking up very little room and provide delightful flowers over many months.
Passionate growers have been diligently creating many stunning new varieties of African violets and they now come in a dazzling array of flower colours and forms and also gorgeous leaf variegations.
Well-lit spot indoors, away from direct sunlight
Water when the soil is dry. Water only from the base by sitting the bottom of the pot in a water-filled container and allowing water to be soaked up by the soil.
Specific African Violet potting mix