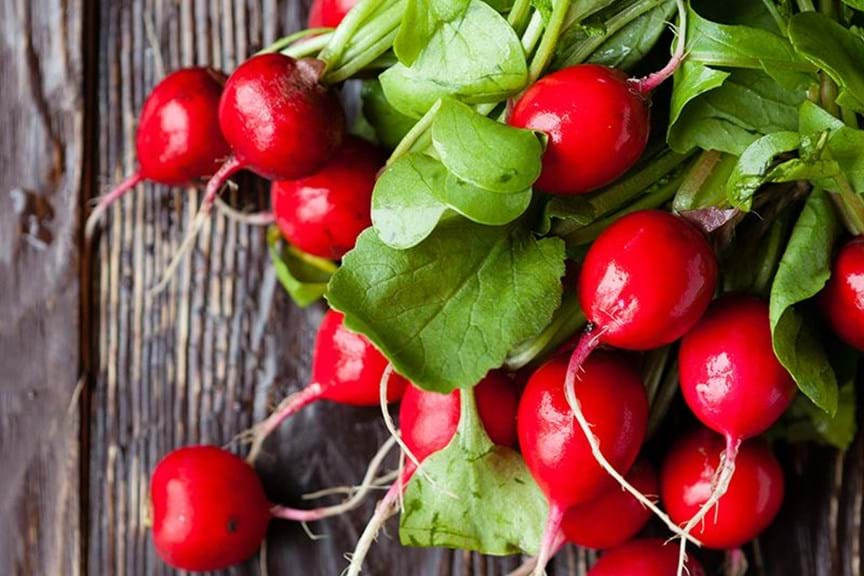 How to Grow Radishes
Radishes are fast, but healthy food! They grow really quickly and can be ready to pick in just 4 to 8 weeks. Their colourful, round, red balls are crisp and crunchy and ideal for slicing thinly into salads or making into fun edible critters. Give them a 'grow'!
Suitable for all climatic zones.
4-8 weeks after planting depending on variety (check label)
Mostly from spring, but in warmer climates, they can be grown all year round (check label)