Free Shipping When You Spend $50 or More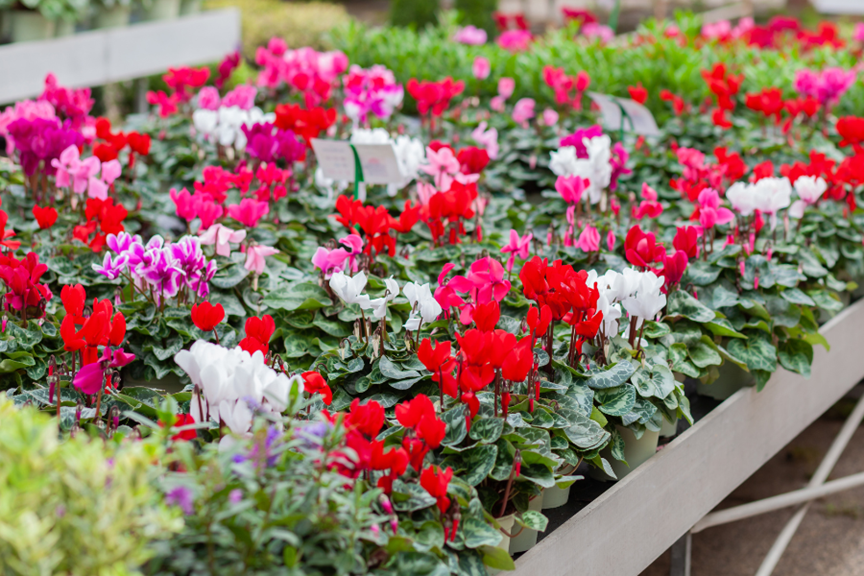 Cyclamen spp.
How to Grow Cyclamen
How to Grow Cyclamen in a Pot
Step 1 - Location
Choose a pot with drainage holes and place it in a warm position with plenty of indirect light.
Step 2 - Half Fill Pot with Potting Mix
Step 3 - Potting
Position plant into the pot and fill in with remaining mix.
Step 4 - Water
Water in well and keep moist. Avoid wetting the leaves.
Common Problems of Cyclamen
Why Are My Cyclamen Leaves Wilting or Droopy?
Most of the time when a Cyclamen's leaves wilt, or droop, it is a watering issue. Only water when the potting mix or soil is starting to dry out slightly. Water in the morning, and avoid overhead watering - you can do this by using a watering can that has a long and thin spout, or by sitting the pot in a saucer of water and then removing it after an hour or so.
Common Pests & Diseases of Cyclamens
Other Plants You Might Like