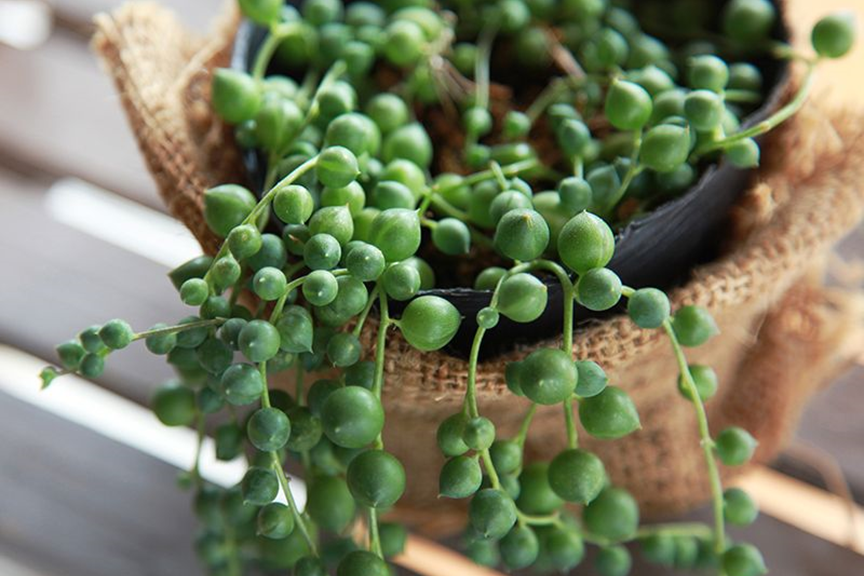 Senecio rowleyanus
How to Grow String of Pearls
String of pearls is a super popular succulent that grows long stems lined with fascinating green 'pearls'. They're great for growing in hanging baskets or displayed on shelves, where their long stems can cascade over the edges.
Indoors in a brightly lit spot that doesn't receive direct light, or outdoors in a sheltered, position with bright but indirect light.
Allow to dry out in between waterings.
Well-drained potting mix.
Indoors or in a warm, frost-protected spot outdoors.