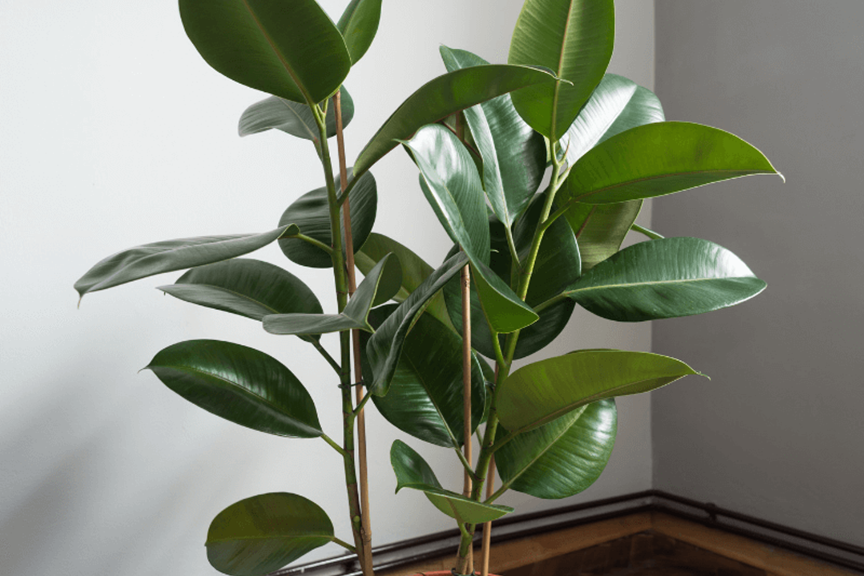 Ficus elastica
How to Grow Rubber Plant
Rubber plants are perfect plants for beginner indoor gardeners as they're super tough, have large glossy leaves and grow quickly into an impressive indoor specimen. Great for lush instant greening or filling an empty corner of a room. There are some very attractive rubber plant varieties available, including 'Burgundy' with richly coloured almost black foliage, 'Tineke' with pink, cream and green leaves and variegated with green and golden leaf markings.
Grow indoors away from direct sunlight or outdoors in a dry shady spot.
Water occasionally, allowing the plant to dry out well between waterings.
Well-drained soil or potting mix.
Warm, frost free areas or grow indoors.