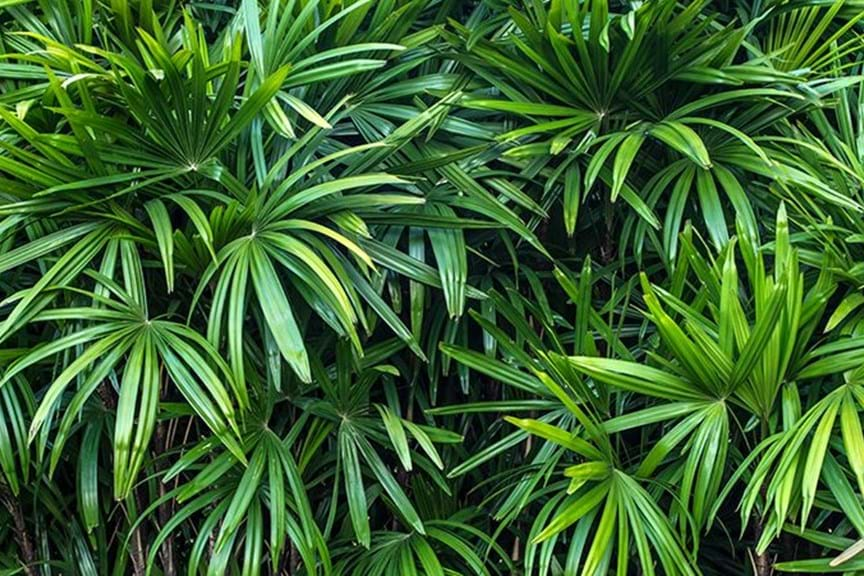 Rhapis spp.
How to Grow Rhapis
The Rhapis Palm is a lovely feature palm with its' dense dark green foliage being a contrast in a well-lit position indoors.
Grows best in a well lit position away from full sun.
Prefers a moderate water supply but will tolerate dry soil.
Suitable for growing all year round.