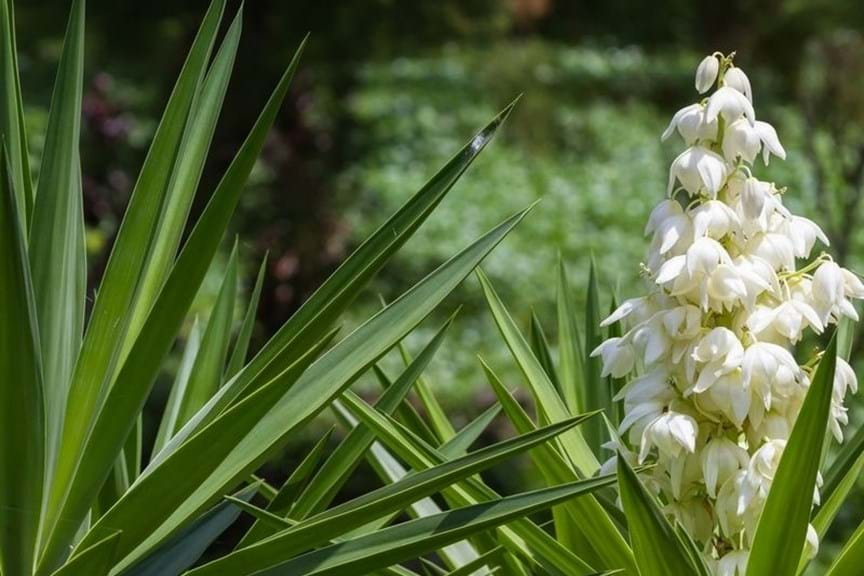 Yucca
Yuccas are striking plants that make a strong impact in the landscape.  Flowers are commonly white and held on strong stems well above the foliage.  Plants must be carefully sited so that passers-by are not accidentally stabbed by the sharp-pointed leaves.
Full sun to light shade and frost-free (some varieties are more sensitive to cold weather)
Regular watering during hot, dry weather, allowing the soil to dry out between watering, keep more dry in winter
Plant Autumn, Autumn. Can be grown in all but the subtropical regions of Australia.