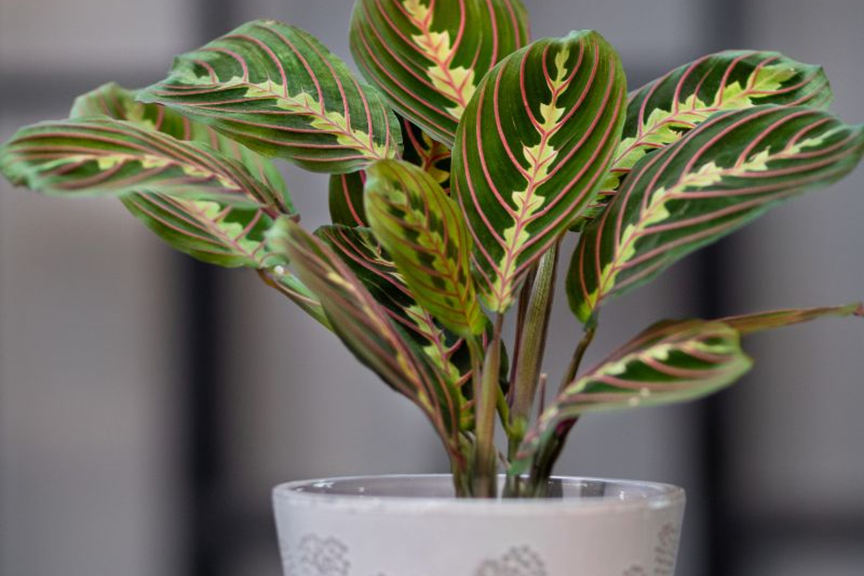 Maranta leuconeura
How to Grow Prayer Plant
For a plant that has the 'moves' the Prayer Plant is a must have! It's not just the looks of the fantastically coloured and patterned leaves that grab your attention, but the way it changes positions throughout the day. In the light the leaves are outward facing, showing off their fabulous colours. When night falls the leaves start to make their move upwards, gathering together, similar to that of hands praying. The prayer plant is a great feature in your indoor jungle and one to truly keep an eye on!
Indoors in a well lit spot, away from direct sunlight.?Outdoors in a warm climate, in a shady spot, like under a tree
Keep the soil or potting mix consistently moist.
Well-drained soil or quality potting mix
Suitable for growing all year round.