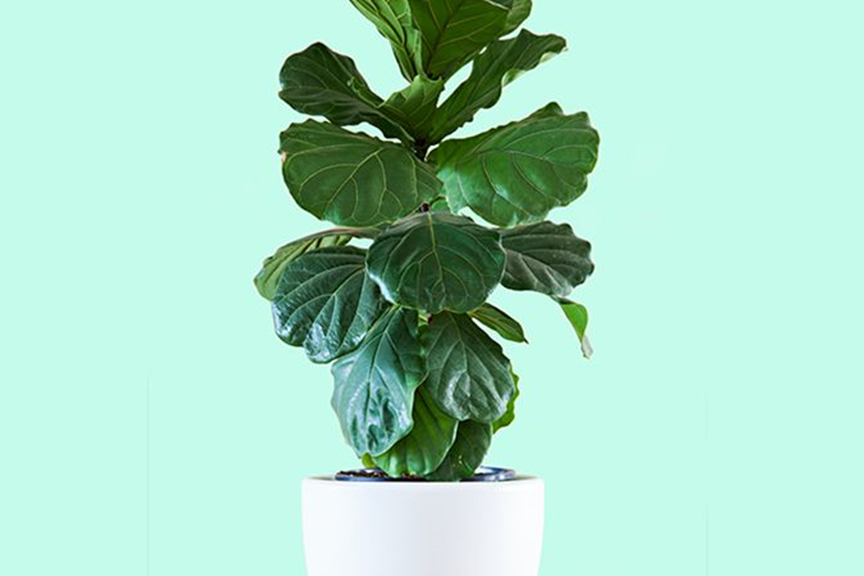 Ficus lyrata
Fiddle Leaf Fig
Fiddle leaf fig is your go-to plant when you want a bold leafy statement indoors. They are one of the trendiest plants around, with impressively large glossy leaves. They can grow into quite tall plants and are ideal for filling a bare corner in a room with lush greenery and also make the perfect backdrop for smaller plants. Fiddle leaf figs prefer a brightly lit spot indoors, out of direct sunlight and away from cold draughts. You can also grow a fiddle leaf fig in a protected spot on a deck or patio.
Grow indoors away from direct sunlight
Only water when the surface of the potting mix is dry
Indoors or in a warm, frost-free partly shaded spot outdoors.