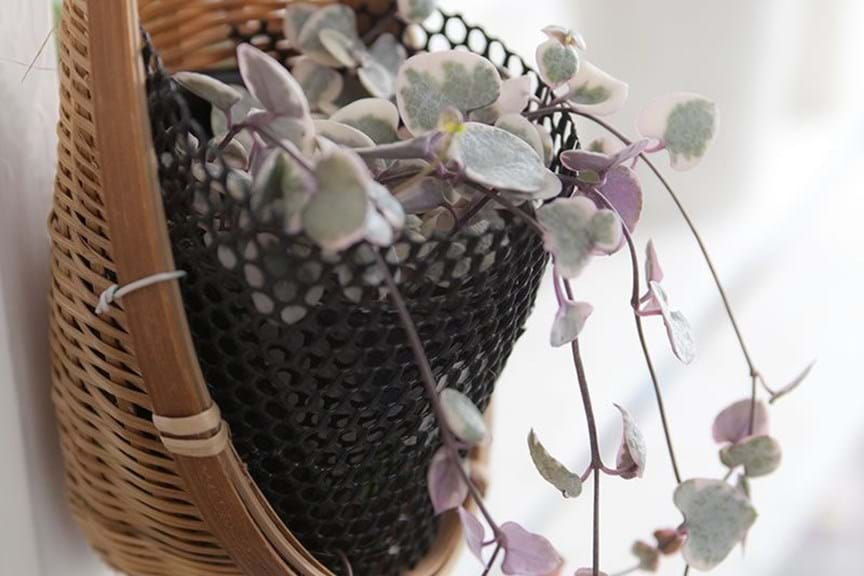 How to Grow Chain of Hearts
Oh, be still my beating heart! Chain of hearts (Ceropegia woodii) is a gorgeous trailing plant that's perfect for hanging pots or baskets. The 'chains' can reach 3-4m long and the heart shaped leaves, which can include shades of green, purple, red and cream, are just so sweet! For a beautiful display, consider hanging in a corner along with other trailing plants, like string of pearls or donkey's tail. 
Indoors, in a well lit spot away from direct sunlight
During warm seasons allow potting mix to dry out in between waterings. During cooler months, watering can be reduced.
Grow indoors or in a warm protected spot outdoors