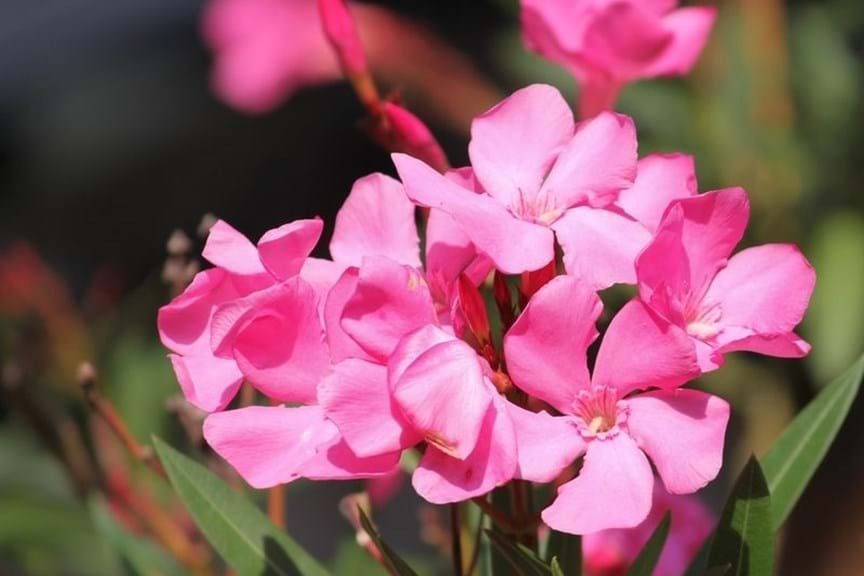 Nerium oleander
How to Grow Oleander
Oleanders are very hardy shrubs with lance-shaped, rather leathery leaves and masses of single or double flowers in shades of white, cream, yellow, apricot, pink and crimson .  They flower from early summer to late autumn and will grow in all but the coldest climates.  It's important to note that all parts of an oleander are poisonous, to both humans and pets, and should not be eaten.
Requires regular watering.
Well drained, sandy soil.
Suitable for growing in most climates.