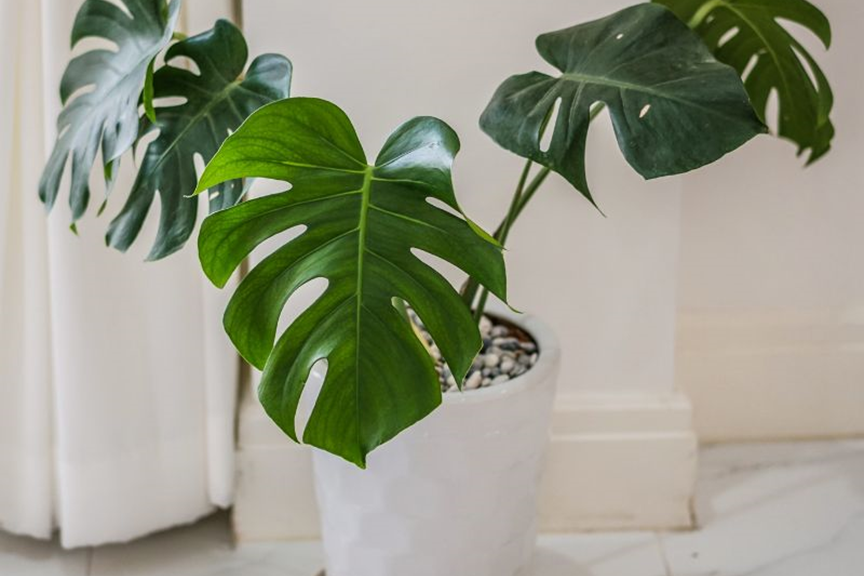 Monstera deliciosa
How to Grow Monstera
Swiss cheese plant or fruit salad, which ever name you choose; this gorgeous plant would make a stunning addition to any room. Its lovely big green leaves develop interesting holes and splits and gives an instant jungle feel. Its a real statement plant and being a climber can be trained up a support or left to trail. 
Prefers a sheltered position with diffused light, out of full sunlight.
Moderate water requirement. Can take small dry spells if the soil is healthy.
A rich soil with lots of organic material. In pots, use Yates Premium Potting Mix for best results.
Suitable for growing year round.