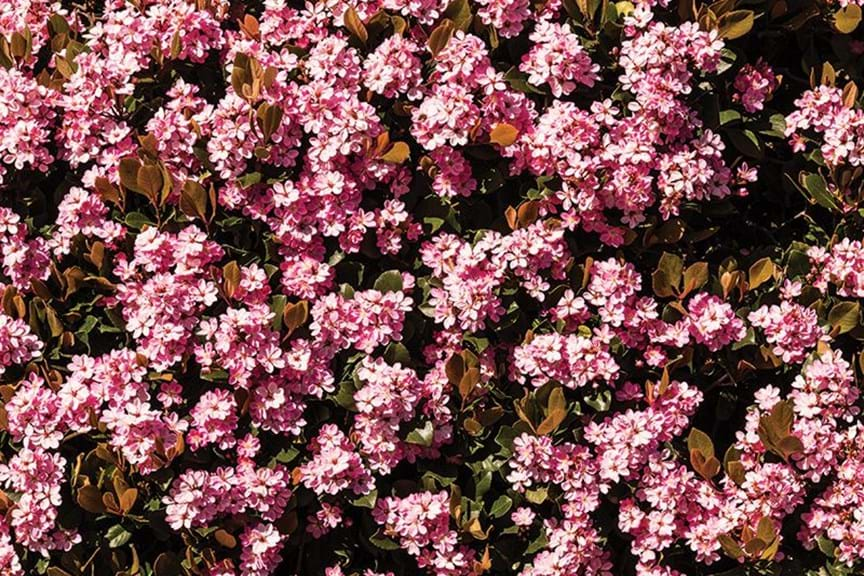 Rhaphiolepis indica
How to Grow Indian Hawthorn
Indian Hawthorn is an easy to grow small hedge with pretty flowers ranging in white through to beautiful pinks that appear in Spring and Summer. They are very easy to grow and widely available. Pest and disease resistant. A great bee-attracting plant.
Will grow in a warm, sunny spot. Will also tolerate exposed positions.
Rich and well drained soil, will take periods of dryness in the soil.
Suitable for all climates