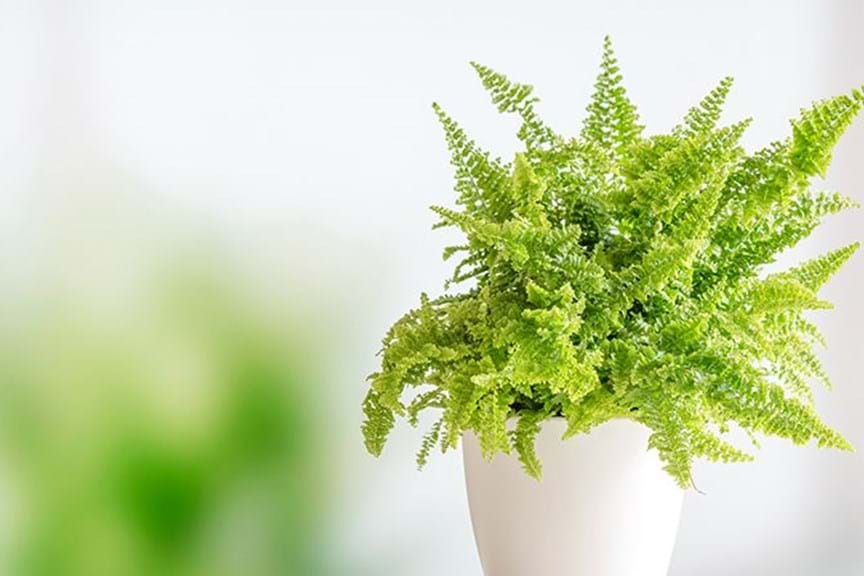 Nephrolepis exaltata
How to Grow Boston Fern
Boston Ferns are popular indoors with their long lacy fronds. They prefer slightly humid conditions and a well-lit, protected position, so get these growing conditions right and you'll have a lovely indoor fern all year round.  They can also be grown in the garden making them quite a versatile plant. 
Indoors in a warm, well-lit spot away from direct sunlight or outdoors in a warm, shady frost-protected position.
Suitable for growing all year round.