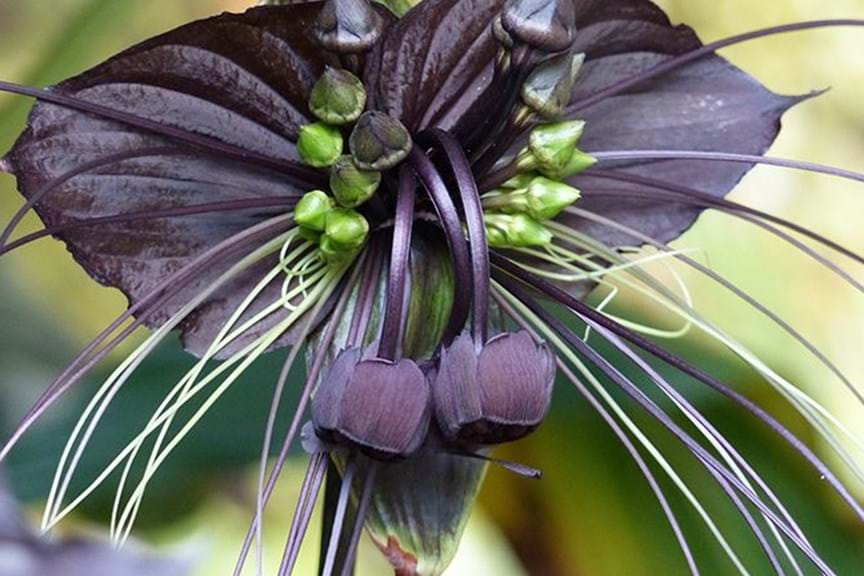 Tacca spp.
How to Grow Bat Plant
Holy smokes, plant lovers! Have we got a spectacular specimen for you! The bat plant is one for the collectors and named after its extraordinary flowers that resemble a bat's face. When not in flower, the bat plant doesn't disappoint, as its glossy, crinkly foliage takes centre stage. Perfect for indoor, warm and humid environments, these plants require a bit more care and attention but are well worth the, 'pows', 'vronks' and 'kapows' that may be felt along the way. 
Indoors in a very well lit spot away from direct sunlight. Outdoors in a warm climate, where it can receive filtered light, like under a tree.
Water well from spring to mid-autumn. In winter, allow the plant to dry out between waterings
Slightly acidic and well drained
Suitable for all climatic zones