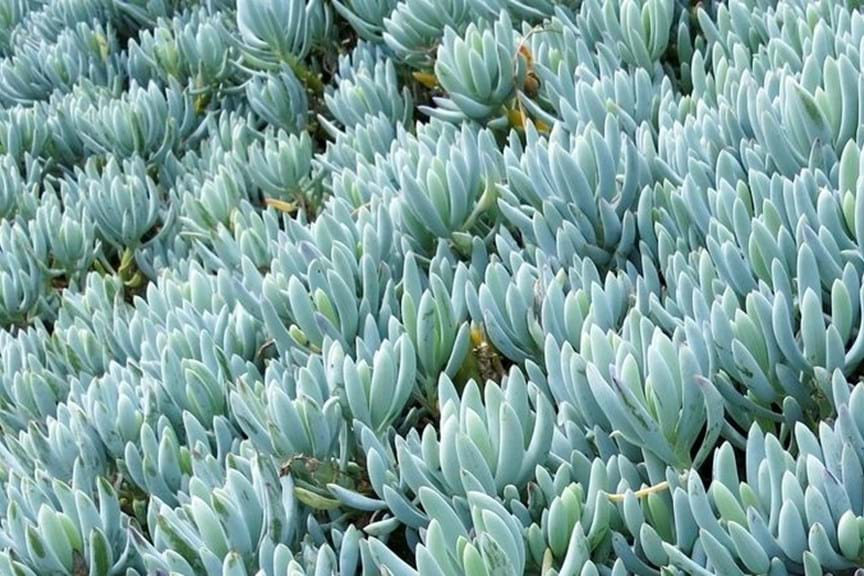 How to Grow Blue Chalk Sticks
Also known as Senecio, Blue Chalk Sticks' foliage is a most distinctive shade of frosted blue. It makes a spreading ground cover, its foliage being a great foil for other green-leafed plants. In summer it bears small cream flowers.
Full sun to part shade but protected from frosts
Infrequent deep watering as required in hot dry conditions
Suitable for all climatic zones. All year round.