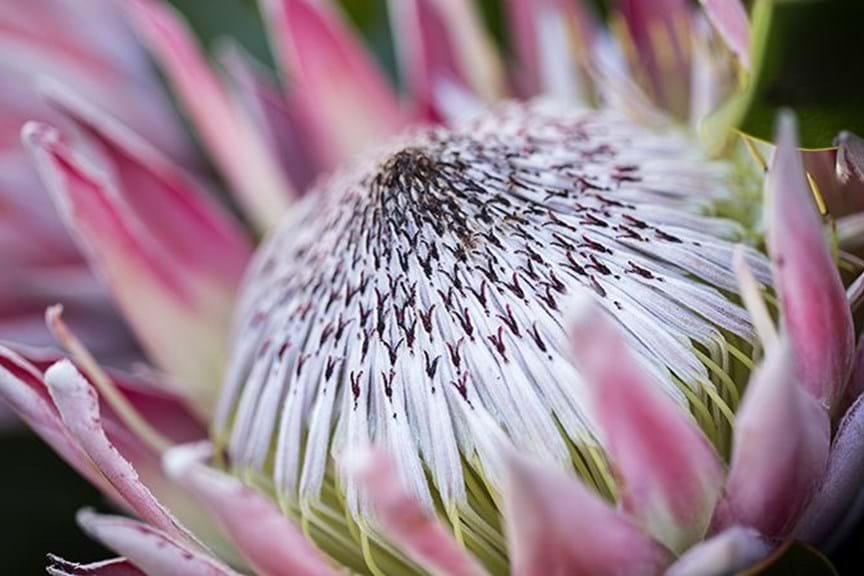 Protea spp.
How to Grow Proteas
When you think wildflowers or natives, Proteas often come to mind. The truth is that Proteas are actually from South Africa, but share many of the growing requirements of our Australian natives, making it a great plant to grow in the garden or pot. Their flowers are well sought after and come in a range of colours from deep pinks, pinky orange, lime and whites, which are long lasting when cut. Great for the easy care gardener as well, as they require little water once established. 
Water well after planting. Requires little water once established.
Well drained, sandy to loam soils.
All year. Best grown in temperate or cool temperate climates