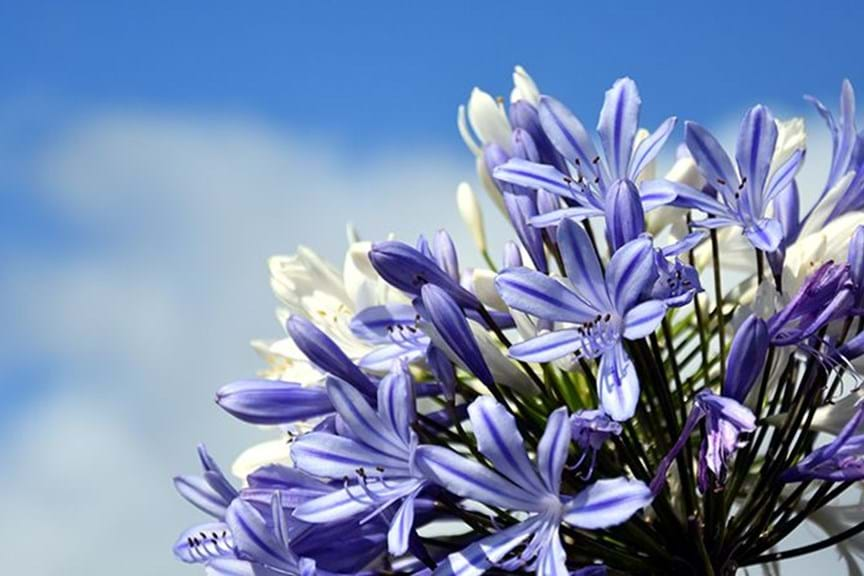 Agapanthus spp
How to Grow Agapanthus
Agapanthus (Agapanthus spp.) are very popular strappy leaved plant in Australia, not only for their lovely luscious light green leaves, but for their tall floral displays in summer. There are many varieties available, from white, mauve, blue, pink and even black. Great for border plantings, in fire prone areas or to soften some harsh edging in the garden.
Water well after planting. Requires normal watering once established.
Can tolerate most soil types.
Suitable for all climatic zones