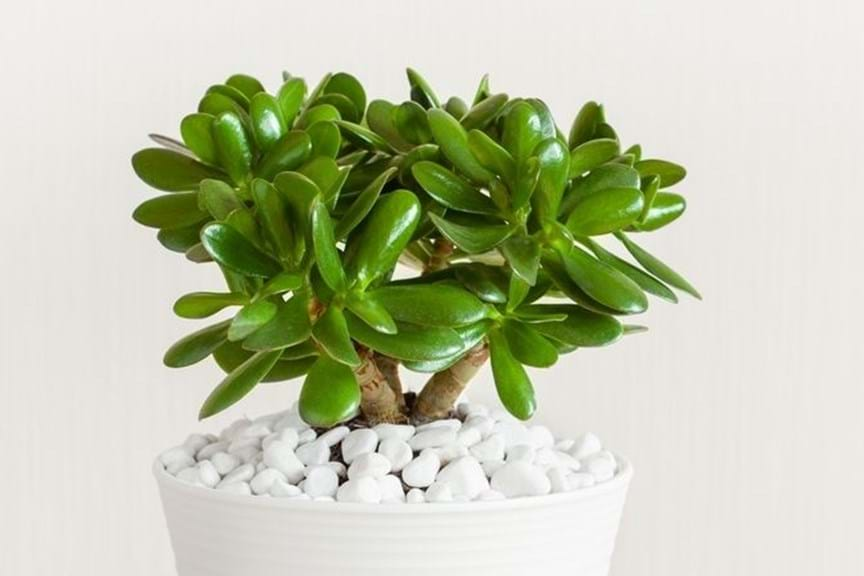 Crassula ovata
How to Grow Jade
Jade can be found with plain green or variegated leaves. It has thick brown stems and small, round, succulent leaves. It may be grown in a container or in the garden. Jade adapts well to tough, dry conditions but needs more watering in warm weather. It's sometimes called the money plant because, if sited near the front door, it's said to enhance the inhabitants' wealth!
Full sun to bright indirect light and frost-free
Regular watering during hot, dry weather, allowing the soil to dry out between watering, keep more dry in winter
Suitable for all climatic zones. All year round.