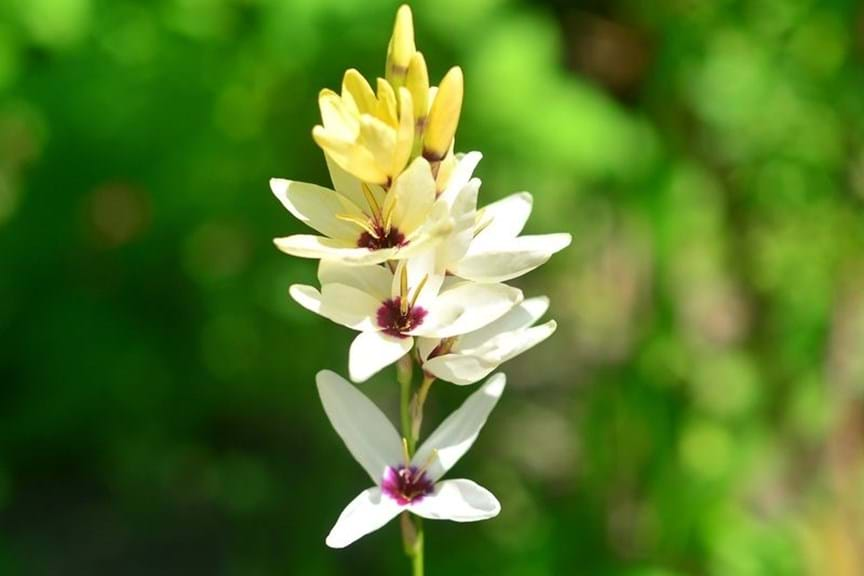 Ixia paniculata
How to Grow Ixia
If you're looking for some spring color, then look no further than Ixia. These are attractive grassy spring flowering bulbs that produce small clusters of bell shaped flowers that sit on stems high above the grassy leaves. Available in a variety of colours from yellow, gold, pink, orange and port wine.
Water regularly until flowering has finished
Suitable for all climatic zones. Grow in Autumn.