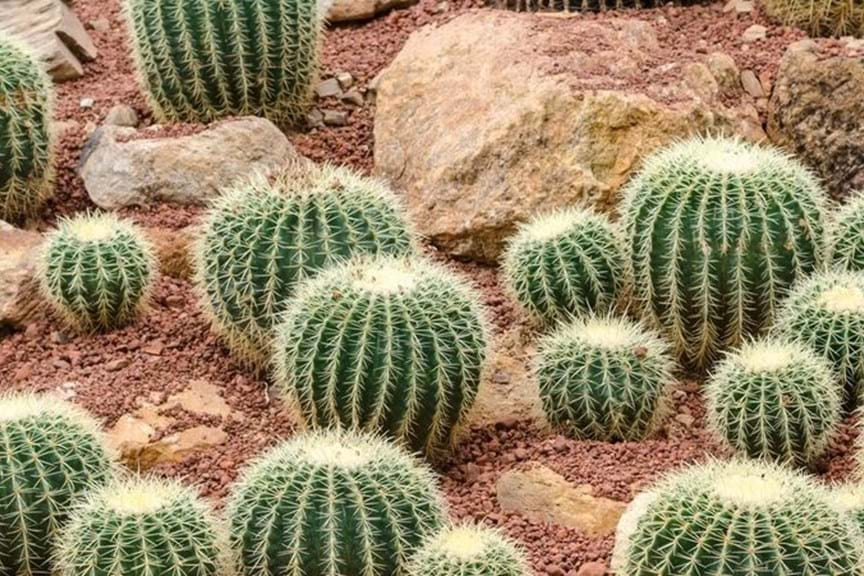 Echinocactus grusonii
How to Grow Golden Barrel Cactus
Golden Barrel Cactus is an eye catching feature plant for a drought tolerant garden. Great big yellow spines protect the plant and also protect your garden from unexpected visitors… ouch! And as the name suggests, it does look like a golden barrel.
Will take long periods of dry weather, very drought tolerant.
Will take poor soils, but must be well drained.
Suitable for all climatic zones. All year round.