Free Shipping When You Spend $50 or More
Onion Weed Control in Your Garden & Lawn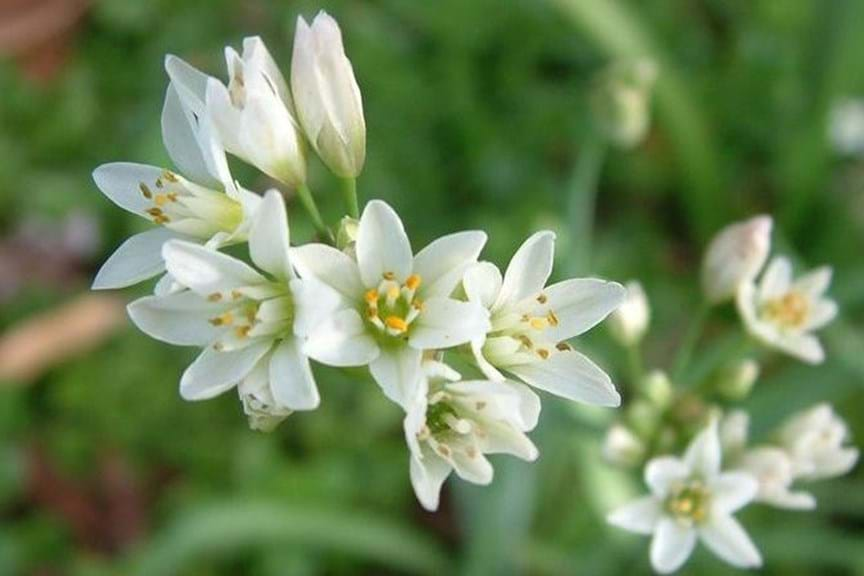 What is Onion Weed & How to Stop it Spreading
Onion weed is a proclaimed noxious weed for most of NSW and WA, and for all of TAS, SA and VIC. Onion weed is a perennial with thin green strappy leaves growing from a mainly white bulb which gives off an onion smell when crushed. Flowers grow at the top of a long stalk and are mainly white. Seeds form in summer and autumn and are spread mostly by wind blowing the seeds into new areas. Onion weed are mainly spread when the small bullets, attached to the parent bulb, are disturbed and break off to form new plants. This is why it is so important not to disturbs Onion Weed growing in a garden bed.
What's the Difference Between Onion Weed & Garlic?
Onion Weed has a very flat leaf, never wider than a cm, and lots of leaves that come out of the base (they can sometimes look like a 'grassy-clump' in nature). At their full length, leaves can be up to 23 cm long. The flowers are arranged in a really loose fashion, white petals with lots of yellow stamens, on a skinny flower stalk (scape). Has a soft, yet very distinctive smell of onion and garlic, and has little 'bulbles' under ground, rather than the garlic clove or bulb.
Garlic on the other hand, has a more central stem, with leaves emerging from there - not from the ground (more like a spring onion). They can be much taller (some species up to 60cm!) and the flowers will begin in quite a large, tight bunch at the top of a thick, flower stalk. It smells of garlic (not onion) and this all, of course, comes out of a garlic head in the ground. If you scratch around in the soil at the base, you'll find Onion weed will have lots of roots, where garlic will always have its bulb under the ground.
Best Treatment for Onion Weed
The best thing to do to control Onion Weed is to spray them as soon as you notice them with Yates Zero Weedkiller Super Concentrate. This product can be used in the garden or on the lawn. For lawns, only apply as a spot spray or paint on with a brush
The Yates Zero Weeding Brush is a safe way to apply Zero for spot weeding which will avoid contact with  the lawn or wanted plants in the garden.