Free Shipping When You Spend $50 or More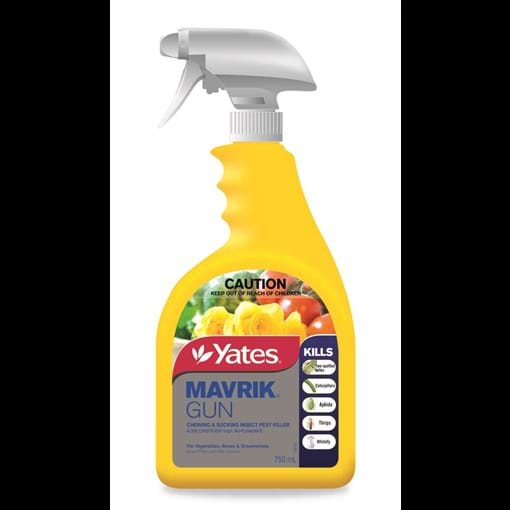 Zoom

Description
Controls aphids, caterpillars, thrips, mites and whitefly on roses and ornamentals and various caterpillars and aphids on a range of vegetables.
Features
For vegetables, roses & ornamentals
Specifications
Size

750 mL

Ingredient

0.1 g / L Tau-fluvalinate
How to Use
Directions for Use
Shake well before using. Spray thoroughly, including undersides of foliage.
Precautions
DO NOT apply if rain is expected within 24 hours.
DO NOT spray when shade temperatures are near 30°C or higher.
DO NOT spray when soil is dry and plants are suffering from moisture stress.
DO NOT pick cole crops and tomatoes for 2 days after spraying.
DO NOT allow chemical containers or spray to get into drains, sewers, streams or ponds.
Store in the closed, original container in a cool dry place out of reach of children.
DO NOT store in direct sunlight.
Dispose of empty container by wrapping in paper, placing in plastic bag and putting in garbage.