Free Shipping When You Spend $50 or More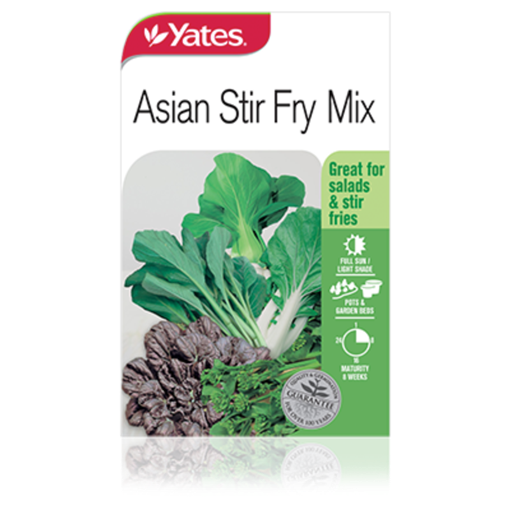 Zoom

Asian Stir Fry Mix
Interesting mix of Asian leafy greens. Use in salads and stir fries.
Description
Features
Gourmet Greens
Use fresh or cooked
Fast growing
Climate Guide
Tropical & Sub-Tropical

Autumn to Winter

Temperate

Autumn and Spring

Cool

Autumn and Spring
How to Grow
How
Sow direct where they are to grow. Cover lightly with Yates Seed Raising Mix, firm down and keep moist.
Care
Grow in sun or semi shade. Enrich soil with organic fertiliser (such as Yates Blood & Bone or Dynamic Lifter) before planting. Feed plants regularly with Yates Thrive Soluble Plant Food. Continuous harvest promotes new growth. Protect plants from snails and slugs with Yates Blitzem.
Hint
Pick leaves from early stages. Plants will continue to grow and can be repeat harvested.