Free Shipping When You Spend $50 or More
Pretty Pastel Flowers for Easter
Pretty pastel colours are perfect for Easter decorating, including delightful soft pinks and mauves, light minty greens and pale buttery yellows. Go beyond painting eggs and trimming baskets and fill your garden with Easter themed colours with some gorgeous new plants from Plant Growers Australia.
Nemesia 'Easter Bonnet'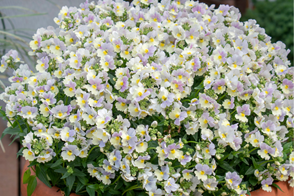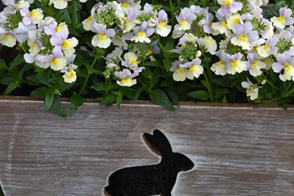 Nemesia 'Easter Bonnet' produces a prolific display of soft lilac and pale lemon coloured flowers from autumn through to spring. The flowers are beautifully fragrant, attract pollinating insects, and cover the neat dome of foliage when in full flower. Nemesia 'Easter Bonnet' will reach a height of 30cm, spread to 50cm wide and is easy to grow in either full sun or part shade. It looks particularly effective when grown in mixed garden beds, planted in groups of 2 or 3, or used as a low edging plant along paths and driveways. Before planting, enrich the soil first with some Yates Dynamic Lifter Soil Improver & Plant Fertiliser. It will improve the structure of the soil as well as provide the new plant with gentle slow release organic nutrients as it establishes. Nemesia 'Easter Bonnet' also looks wonderful in containers placed around outdoor entertainment areas.
Nemesia 'Easter Bonnet' is low maintenance and easy to grow in most soil types that are moist but free-draining. To keep plants looking tidy, prune back by half after the main flowering flush has finished. And to promote healthy leaf growth and masses of blooms, feed every 6 weeks with potassium enriched Yates Thrive Roses & Flowers Organic Based Pelletised Plant Food. Sprinkle the pellets around the root zone and water in well. It is also beneficial to apply mulch around the plants to help retain soil moisture levels.
Insider tip: nemesia flowers can be cut for a long lasting vase display.
Salvia 'So Cool Pink'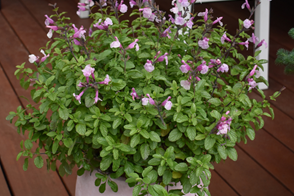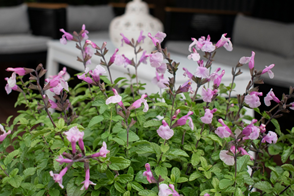 Add to your Easter colour theme with a charming new salvia from Plant Growers Australia called 'So Cool Pink'. The 'So Cool' range of salvias already includes a lovely range of colours including purple, lilac, white and violet, and the new pink variety is wonderfully soft, pale pink and romantic.
'So Cool Pink' grows to 70 cm tall, spreading to around 1 m wide, and produces masses of flowers during spring with flushes continuing throughout the warmer months. It has a very compact and dense growth habit and its evergreen foliage is aromatic when crushed or brushed against. It's a low maintenance salvia that's perfect in sunny mixed border plantings and once established is dry and frost tolerant. It can also be grown in large containers. For best results, choose a well-drained pot and fill with a good quality potting mix like Yates Premium Potting Mix.
To help keep Salvia 'So Cool Pink' healthy and encourage lots of flowers, feed regularly with Yates Thrive Roses & Flowers Organic Based Pelletised Plant Food and prune back after the main flowering flush.
New garden tip: Salvia 'So Cool Pink' grows quickly, so produces fast results in new gardens.