Free Shipping When You Spend $50 or More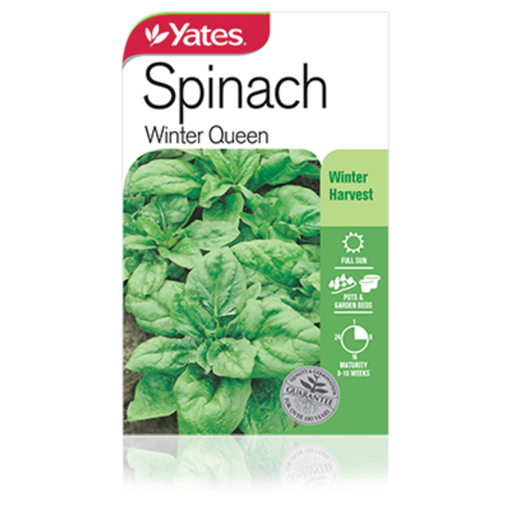 Zoom


Spinach Winter Queen
A quick growing winter vegetable that is highly nutritious and tasty.
Description
Features
Early maturing
Large leaves
Very prolific
Climate Guide
Tropical & Sub-Tropical

Late Autumn to Winter

Temperate

Autumn to Early Winter

Cool

Late Summer to Late Spring
How to Grow
How
Sow direct where they are to grow. Sow a few seeds in clumps 30-40cm apart, later thinning to the strongest of each clump. Sow successive crops at 3-4 week intervals.
Care
Best grown in a sunny, well drained garden bed. Add compost, Yates Blood & Bone and Yates Hydrangea Pinking Liquid Lime & Dolomite to soil before planting. Keep well watered and apply Yates Thrive Soluble Plant Food every 2 weeks. Protect from snails and slugs with Yates Blitzem.
Hint
Great companion plant for strawberries and broad beans. Begin picking young leaves as required or harvest the entire plant when mature.