Free Shipping When You Spend $50 or More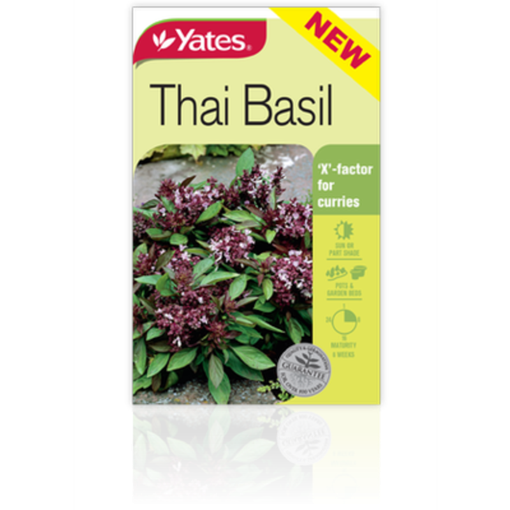 Zoom


Thai Basil
Abundant bunches of lush green leaves with rich fragrance.
Description
Features
Authentic flavour
Delicious aroma
Anise taste
Climate Guide
Tropical & Sub-Tropical

Spring to Autumn

Temperate

Spring to Early Autumn

Cool

Spring to Early Autumn
How to Grow
How
Sow direct where they are to grow. Cover lightly with Yates Seed Raising Mix, firm down and keep moist.
Care
Grow in sun or semi-shade. Enrich soil before sowing with Yates Dynamic Lifter. Feed plants regularly with Yates Thrive Vegie & Herb Liquid Plant Food. Keep plants well watered and protect from snails and slugs.
Hint
Frequent picking ensures continuous supply. Leaves can be dried for later use, or wrap sprigs in baking paper and plastic before freezing.