Free Shipping When You Spend $50 or More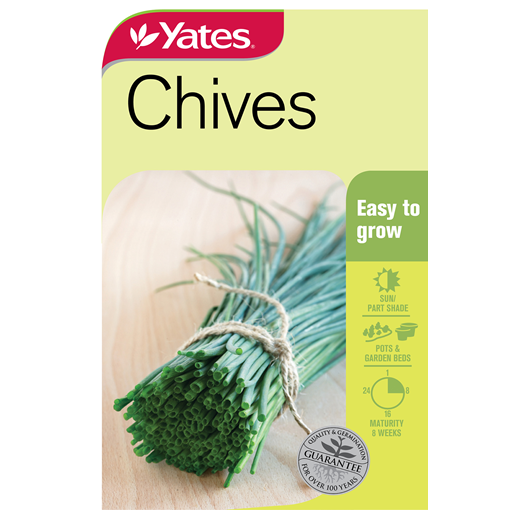 Zoom



Chives
A versatile herb with a mild onion flavour.
Description
Features
Perennial
Edible flowers
Use as garden border
Climate Guide
Tropical & Sub-Tropical

All Year Around

Temperate

Spring Through to Autumn

Cool

Spring Through to Autumn
How to Grow
How
Sow direct where required. Cover with Yates Seed Raising Mix. Firm down and keep moist.
Care
Grow in sun or semi-shade. Enrich soil with organic matter (such as Yates Blood & Bone or Dynamic Lifter) before planting. Feed plants regularly with Yates Thrive Soluble Plant Food. Continuous harvest promotes new growth. Protect plants from snails and slugs with Yates Blitzem.
Hint
Great companion plant for carrots, tomatoes, fruit trees and roses.