Free Shipping When You Spend $50 or More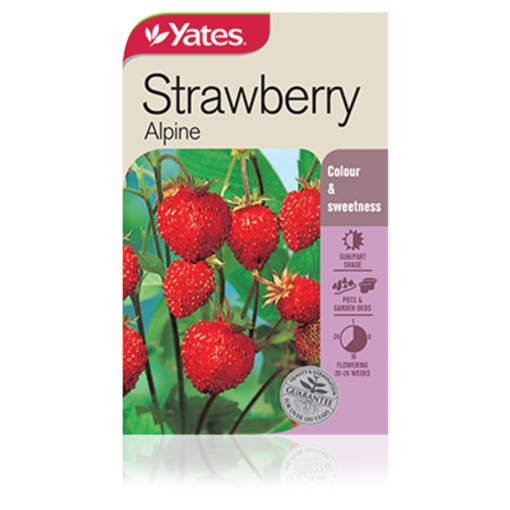 Zoom


Strawberry Alpine
This low growing, compact, runnerless variety produces sweet and fragrant small strawberries.
Description
Features
Perennial
Cottage charm
Fun for kids
Climate Guide
Tropical & Sub-Tropical

Autumn

Temperate

Autumn & Spring

Cool

Autumn & Spring
How to Grow
How
Sow into trays of Yates Seed Raising Mix. Firm down, water gently and keep moist through germination period. Transplant when large enough to handle.
Care
Choose a well drained position in full sun or semi-shade. Add Yates Blood & Bone before planting, and fertilise regularly with Yates Thrive Soluble Flower & Fruit Plant Food. Protect from snails and slugs with Yates Blitzem.
Hint
Great companion plant for beans, lettuce and spinach. Makes an ideal ground cover in light shade. Strawberries like to be well mulched.