Free Shipping When You Spend $50 or More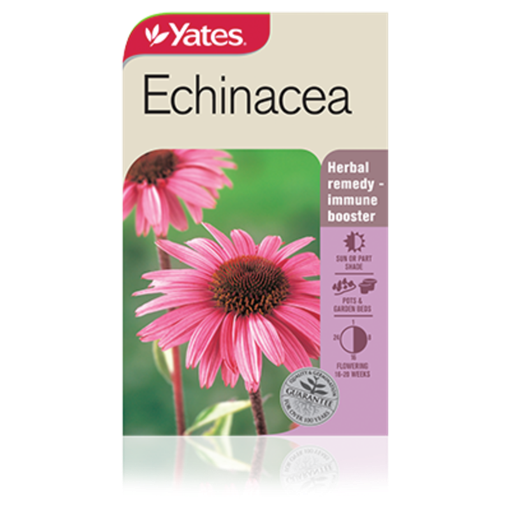 Zoom

Echinacea
Large daisy flowers with raised centres make attractive features in garden beds or pots.
Description
Features
Herbaceous perennial
Boosts immune system
Ornamental
Climate Guide
Tropical & Sub-Tropical

Spring & Autumn

Temperate

Spring & Early Summer

Cool

Spring
How to Grow
How
Sow direct where they are to grow or into trays of Yates Seed Raising Mix. Cover well, firm down and keep moist but not over-wet. Transplant or thin when large enough to be handled.
Care
Choose a full sun to semi-shade position in well drained soil. Add Yates Blood & Bone before planting. Water at base of plant to reduce risk of disease. Tolerates dry periods once established. Protect from snails and slugs with Yates Blitzem.
Hint
To make Echinacea tea, add 1 tsp of finely cut leaves to 1 cup of boiling water. Let stand for 5 minutes, strain and cool. Do not ingest when pregnant or breast feeding.