Free shipping when you spend $25 or more on seeds
Free shipping when you spend $50 or more on other products
Bindii Weed Control in Your Lawn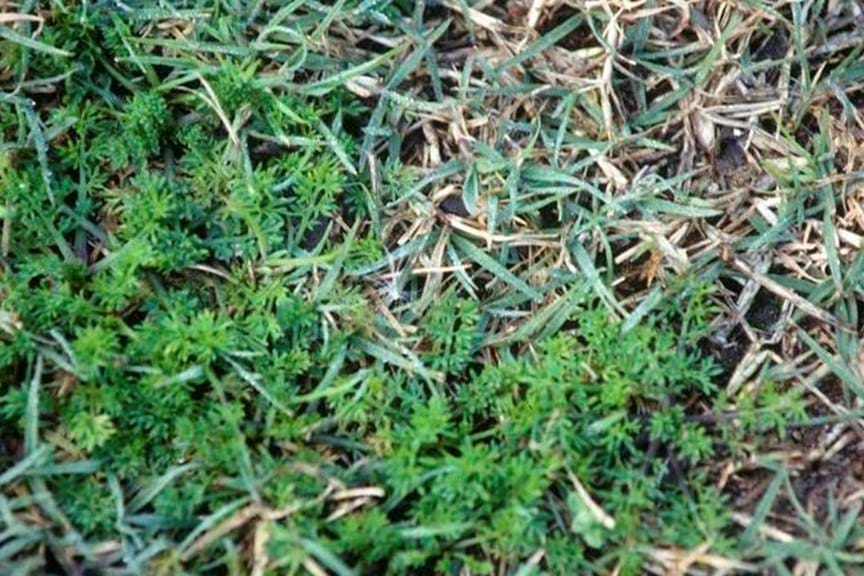 What is Bindii
Bindii - also called Jo-Jo Weed or Onehunga - is a low-growing, spreading, annual weed. Fern-like leaves (similar to carrot leaves) are attached to stems which grow from the centre in a rosette form. Plants generally grow 4 cm in diameter and are covered in fine hairs.  
Flowers are very small (3mm) and greenish-yellow. Flowers are produced in Autumn and Winter and mature into seeds in Spring and Summer. Seeds are light-brown, flattened and winged seeds with one especially long spine on the end - capable of piercing the skin. Seeds drop from the plant in mid-summer and are further spread by foot traffic or on the fur of animals.
Areas Impacted by Bindii
Lawns and turf
Garden beds
How to Control Bindii in Your Lawn
Best Time of Year to Control Bindii
As seeds are produced in Spring and Summer, the best time for control is late Autumn, Winter and early Spring, prior to the weed setting seed.
Best Treatment for the Control of Bindii in Buffalo & Most Lawns
There are various options for the control of Bindii in the lawn.
Try Yates BufalloPRO Weed 'N' Feed Hose-On*
Easy to use On/Off switch
Selectively kills the most common broadleaf weeds in lawns, including bindii, clover, dandelions and thistles
Contains nitrogen and iron to promote a lush deep green lawn
Safe for buffalo & other common lawn types. A safer option if you're unsure what lawn type you have
Try Yates Buffalo PRO Weed Killer Concentrate*
Suitable for use on buffalo lawns
Kills Bindii, Clover and other broadleaf weeds in Buffalo, Kikuyu, Couch and other common grass lawns.
250 mL concentrate that treats 415 m2
*Please read all product label instructions prior to use.