Free Shipping When You Spend $50 or More
Vincas, sometimes called periwinkles, have delighted generations of gardeners with their beautiful flowers. There's now a fabulous new head-turning range of unique Vincas (Catharanthus roseus) from Ball Australia called Vinca 'Tattoo'.
Tattoo Vincas are heat loving annuals that have a mounded upright habit, growing 25 – 35 cm tall and 15 – 20 cm wide. The plants have lots of glossy green foliage and are covered in large flat flowers with overlapping petals during spring and summer.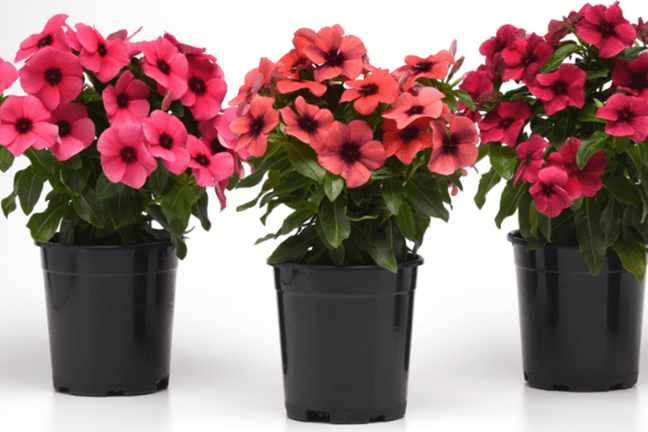 They're available in four deliciously named colours – 'Papaya' (pictured above), 'Black Cherry', 'Raspberry' and 'Tangerine'. They have gorgeous toned petals that look like they have been softly airbrushed with a dark inky eye.
They create a magnificent display in pots and hanging baskets and thrive in a warm and full sun position. Fabulous for brightening up outdoor spaces during the warmer months.
To help keep vincas looking great and promote lots of gorgeous flowers, feed each week with Yates® Thrive® Roses & Flowers Liquid Plant Food. It's as simple as mixing 1 – 2 capfuls in a 9 L watering can and applying over the plant and root zone.