Free Shipping When You Spend $50 or More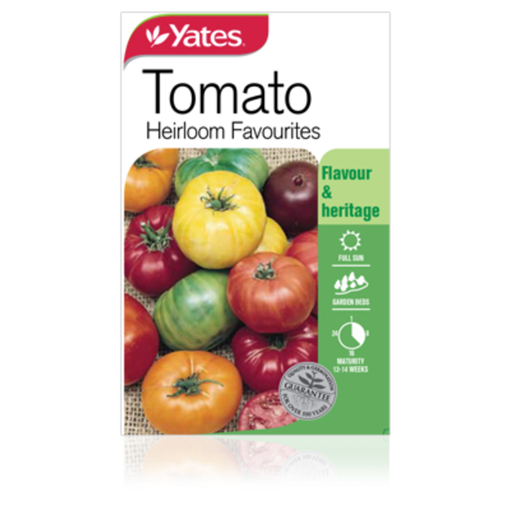 Zoom


Tomato Heirloom Favourites
A lucky dip selection of heritage tomatoes in a variety of colours and flavours.
Description
Features
Full flavour
Strong heritage
Variety of colours
How to Grow
How
Sow direct in warm conditions or raise in trays of Yates Seed Raising Mix. Firm down and keep moist. Transplant when 5cm high.
Care
Choose a well drained sunny position. Prepare soil by adding Yates Blood & Bone. When first flowers appear begin applying Thrive Flower & Fruit regularly. Protect from pests and diseases with Yates Tomato Dust and control snails and slugs with Yates Blitzem Snail & Slug Pellets.
Hint
Great companion plant for basil, broccoli, carrots, celery, onions, marigolds, marjoram, parsley & parsnip. Fruit contains health promoting lycopene.