Free shipping when you spend $25 or more on seeds
Free shipping when you spend $50 or more on other products
There's nothing quite like a nicely clipped hedge, creating lovely formal lines within a garden, separating larger garden spaces into 'rooms' or providing a great backdrop for smaller plants.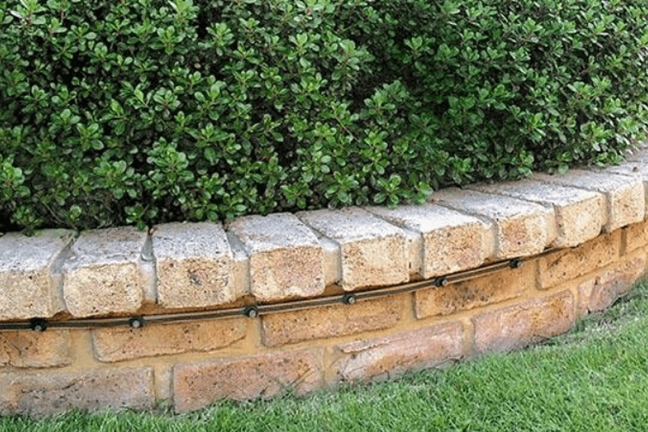 Escallonia 'Hedge with an Edge' (Escallonia exoniensis fradessii nana) from Plant Growers Australia is a fantastic range of evergreen flowering escallonias that are perfect for hedging.
They're tough plants that are relatively fast growing, so are ideal for creating a hedge in a short period of time. They have attractive glossy green foliage, are dry tolerant once established and will also grow in coastal conditions.
Hedge with an Edge do best in a full sun or partly shaded position with well-drained soil. They also make an excellent potted plant and can also be trimmed into a topiary specimen. Choose a large pot with good drainage holes filled with a quality potting mix like Yates® Premium Potting Mix.
An added bonus with Hedge with an Edge are gorgeous sprays of flowers during summer. They're available in some beautiful flower colours, including deep candy pink 'Dark Pink', musk pink 'Appleblossom' and crisp 'White' and will grow up to 1.5 m tall and wide, depending on the variety.
Prune lightly after flowering to promote a dense, bushy habit and formal shape.
Feed flowering shrubs like Escallonia every 6 – 8 weeks from spring to autumn with Yates Thrive® Natural Roses & Flowers Organic Based Pelletised Plant Food. Spread the pellets around the root zone and water in well.
Yates Thrive Natural Roses & Flowers contains a special combination of more than 50% natural ingredients, boosted with fast acting fertilisers, including flower-promoting potassium, to encourage both vigorous leaf growth and lots of beautiful flowers.